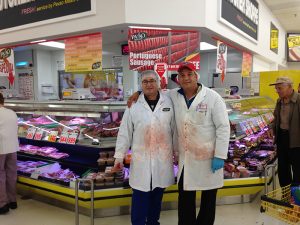 Yes, we have done it again!
Pavão Meat and Deli is happy to announce the opening of our 3rd Butcher Shoppe, located at Dufferin Mall, inside NoFrills (900 Dufferin St.).
Visit us and enjoy the same friendly service and good quality meats that the name Pavão has  given you throughout the years.
We would like to also take this opportunity to thank you, our client and friend, for all the support and strength you have given us all these years, that made possible the expansion of Pavão Meats and Deli.
In return, we will keep providing you with the best quality meats possible, so you can enjoy great meals with you family and friends.
Thank You!